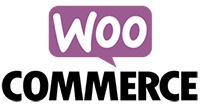 We offer a kick-ass add-on for WooCommerce that adds additional columns to your products overview page so that you have complete control over your online shop.
Admin Columns will not only let you instantly see important product information, it will also let you edit content directly from overview pages by adding WooCommerce columns.
Customize the Product Page
With the Admin Columns WooCommerce add-on, there is no need to open a product to view or edit product details like price or stock status. We added many columns to display additional product information such as:
You can customize the product overview page so that only fields that are relevant to the products you sell are displayed. For example, if your online store only sells digital items, you can remove unnecessary columns such as stock status, dimensions, and weight.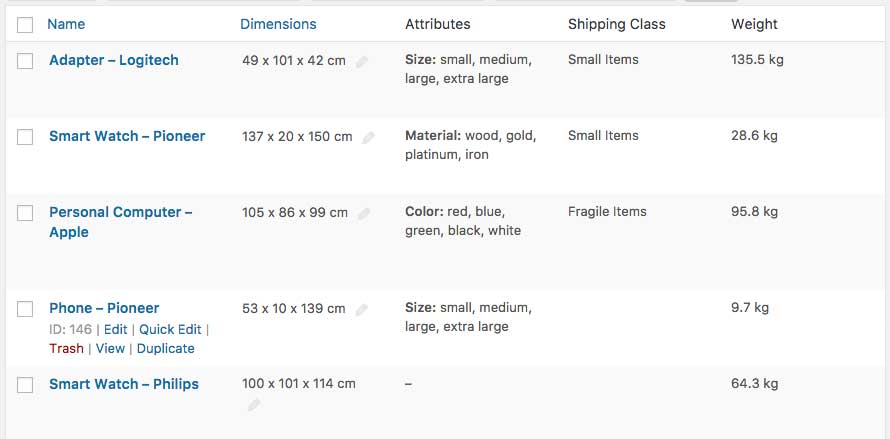 Edit Products Quicker
Update your content quickly using our Inline Edit feature. Do not waste time opening the product edit page in order to make changes. This is unnecessarily time-consuming.
Admin Columns reduces editing time considerably by allowing you to view and edit all product information directly from the product overview page. All you have to do is click on the "Inline Edit" button in order to make multiple changes to product prices, dimensions, weights, and more.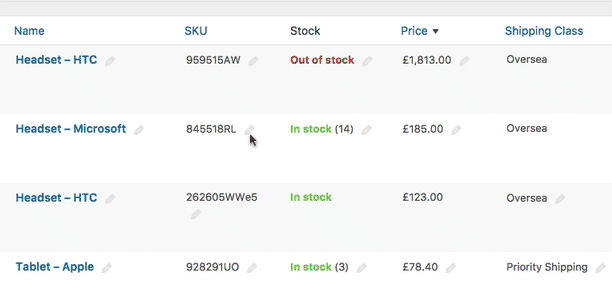 Save Time Managing Your Orders
You always want your online shop's orders to be up to date. That is why we added columns to display additional order information such as:
Admin Columns lets you decide which columns are displayed on your order page so that the order information that is relevant to you is easily available.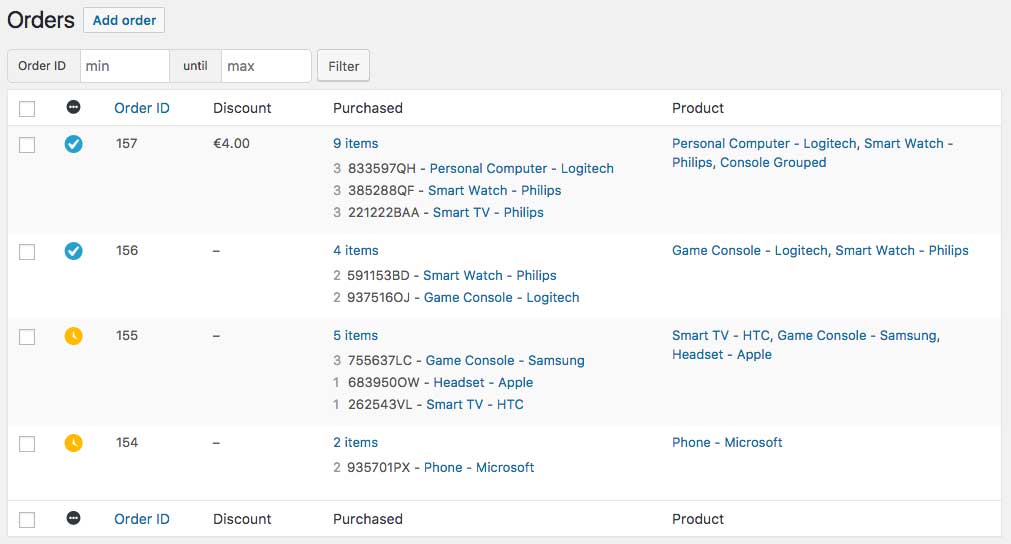 Get more out of your Coupons overview
By adding useful columns to your coupon screen you can see at a glance which coupons are being used the most, who are using them and to which orders they belong. All the coupon settings can also be directly edited from the overview, saving you precious time.
Enhance your coupon screen with the following columns:
WooCommerce Users
It can be very useful to segment your customers. We added user columns that allow you to sort by "total orders", "coupons used" or "total sales".
Sort & Filter Products, Orders, Coupons and Customers
Whether your store has 100 products or 100,000 products, sorting product data can make managing your online shop a lot easier. Admin Columns adds sorting functionality for almost all WooCommerce columns and by deleting columns that are not important to you, you can filter data more effectively too.
Using Admin Columns you can see which product is out of stock at the click of a button. You can also easily find the products with the most orders and sort products from heaviest to lightest.
Increase Shop Profits
Product and order management is an essential part of running an online store, however these tasks are also boring and time-consuming.
Admin Columns significantly reduces the time you spend editing products and orders and makes the process of finding information quicker. This leaves you with a lot more time to focus on tasks that improve your store's bottom line.
There are loads of admin tools around. Most are clever. Many are original. Some are even useful! Admin Columns ticks all 3 boxes. You'll find yourself using it all the time. After a while you'll begin to wonder how you got by without it! The Pro version makes working with WooCommerce a breeze. Don't hesitate. Buy it!