It's All About Your Content
Discover the Best Content Management Plugin for WordPress
Try Live Demo
Upgrade the WordPress admin with our handy tools!
Smart Filtering finds your content
We know how it goes: the more content you add, the harder it gets to find what you are looking for. Filtering helps you to narrow down the search results, showing only what you need to see. An indispensable feature if you want to find and filter your content efficiently.
Smart filters work on all post types, users and custom fields.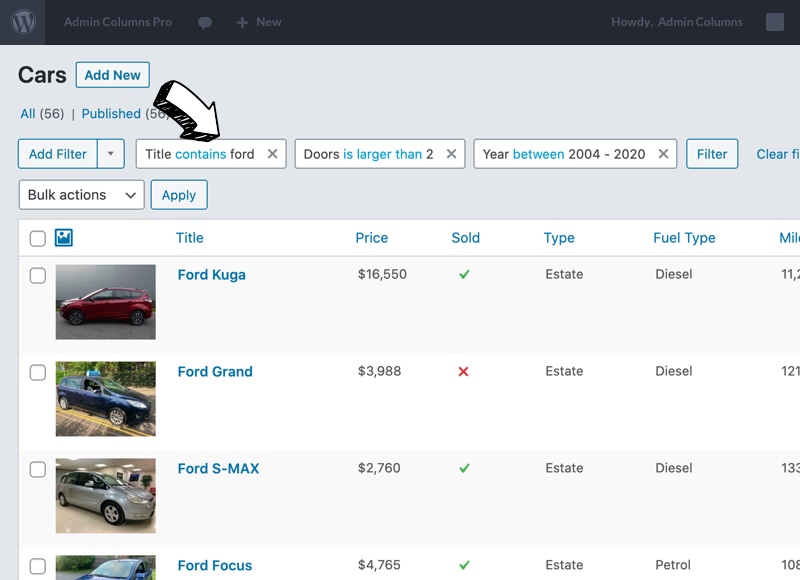 Quick Edit your content
Edit your posts, users or custom post types without opening them. With inline edit, you can edit content directly from within the list table. Change the featured image, add tags or change a custom field value. With just a click you can edit pretty much all of your fields faster than you can say "Admin columns".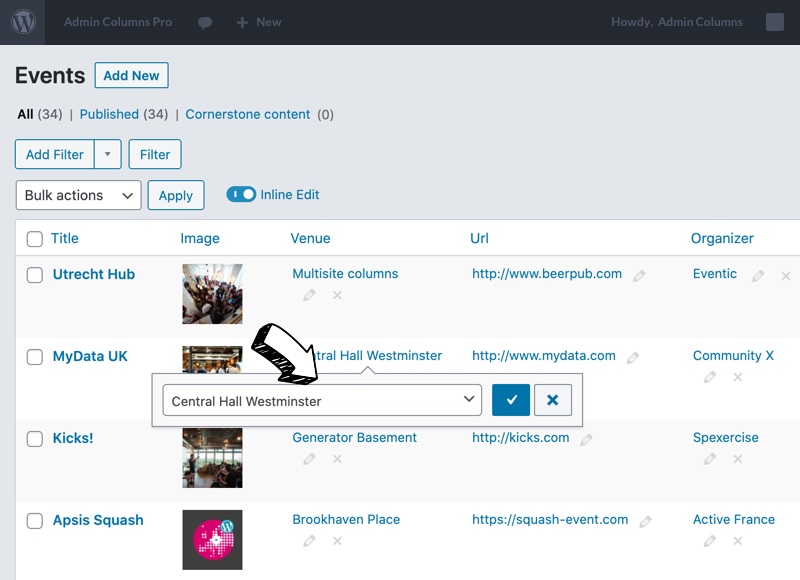 Bulk Edit multiple items at once
Need to update the same piece of information on many posts or users? Then look no further because Bulk Edit for Admin Columns is all you need. Need to update only specific posts, pages or users? Use our smart filtering to target only those and update them all at once.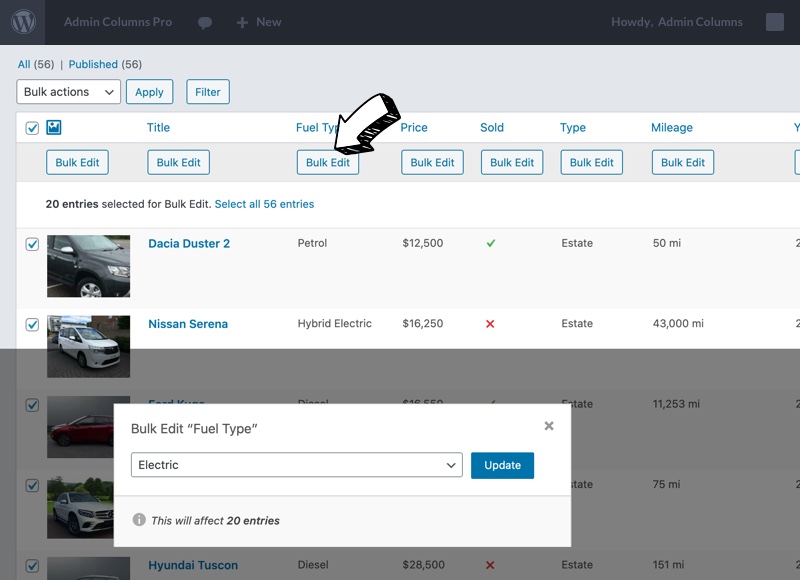 Admin Columns Pro is a super intuitive life saver!
Sort by any column on the list table
The sorting feature of Admin Columns sorts any column on any WordPress list table. It puts your content in a meaningful order and you can sort on any type of content. Whether it's text, dates, numbers or text and numbers combined, we ensure the results are what you expect them to be.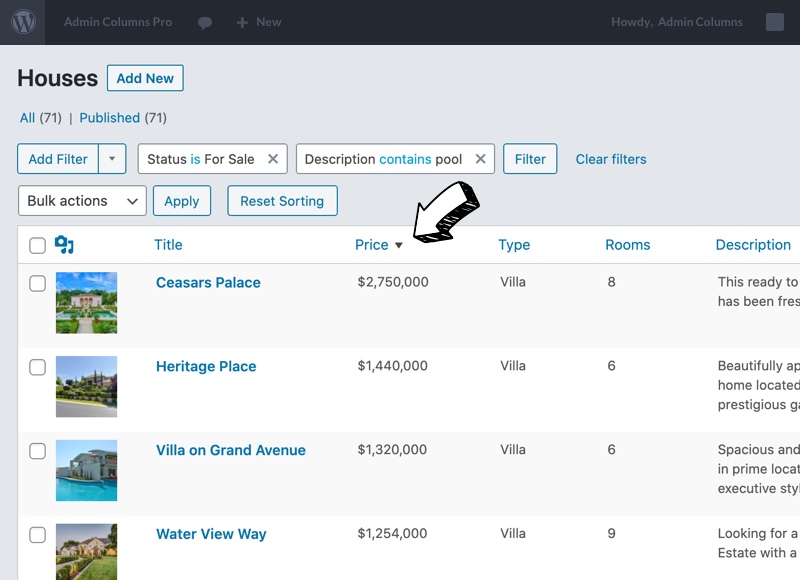 Export to CSV
With the export feature of Admin Columns, you can create your own custom exports of your WordPress content in a CSV format. You can export a custom selection by filtering and sorting your content first.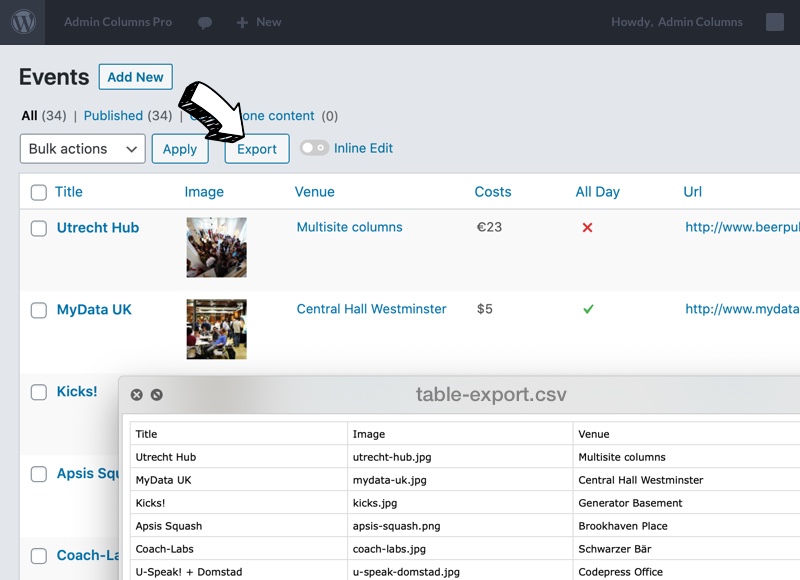 Switch context with Column Sets
Do you need different information for different tasks on the same overview? Admin Columns allows you create a set of columns that belong to a certain task or context. Decide which columns go into which set and easily switch between them on the list table.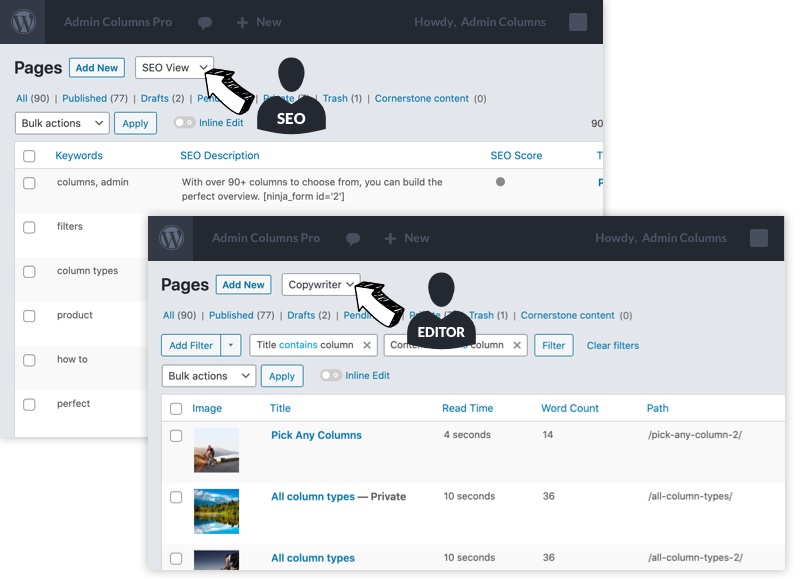 Display custom field data
Custom Fields are a great tool in WordPress to enhance your posts with additional metadata. With Admin Columns you can display any custom data on the posts list table. Having everything you need in a single view!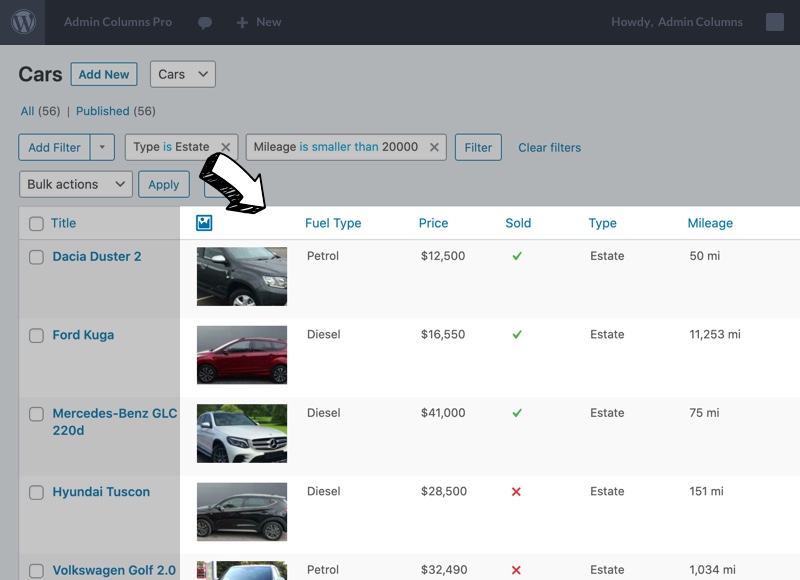 Add-ons
100% compatible with the most popular plugins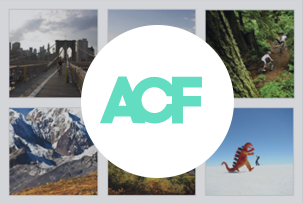 Advanced Custom Fields
Admin Columns fully integrates with Advanced Custom Fields (ACF). Allowing you to display, bulk edit, filter and search any acf field from within the list table!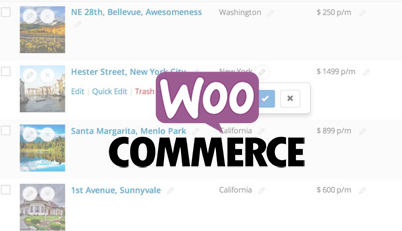 WooCommerce
We offer a kick-ass add-on for WooCommerce that adds additional WooCommerce columns to your product, order and coupon overview pages so that you have complete control over your online shop.
Learn More
But wait, there's more...