Upgrade WooCommerce with our handy tools!
Save time managing your Products
Take control over your products with all the tools you need for an up-to-date inventory. Increase sales by shortening your time to market and increasing your flexibility.
Display all the information you need
Quick search/filter products
Save custom product overviews
Quick update & Bulk update
Price update wizard
Product sale wizard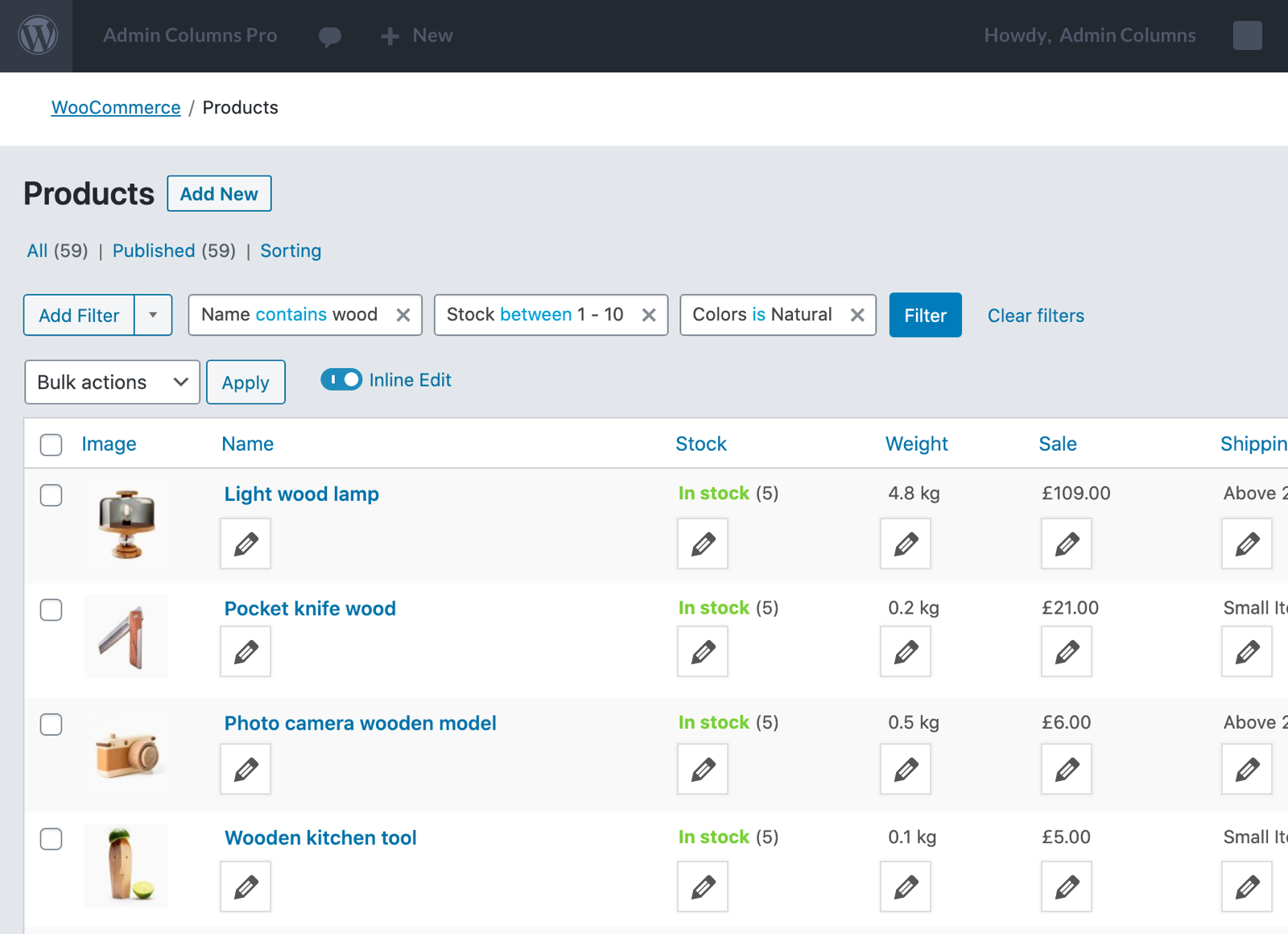 Efficient Order Management
We know how it goes: the more orders you have, the harder it gets to manage them. Let's make it a whole lot easier!
Smart filter orders
Bulk & Quick Edit orders
Export orders
Customize orders dashboard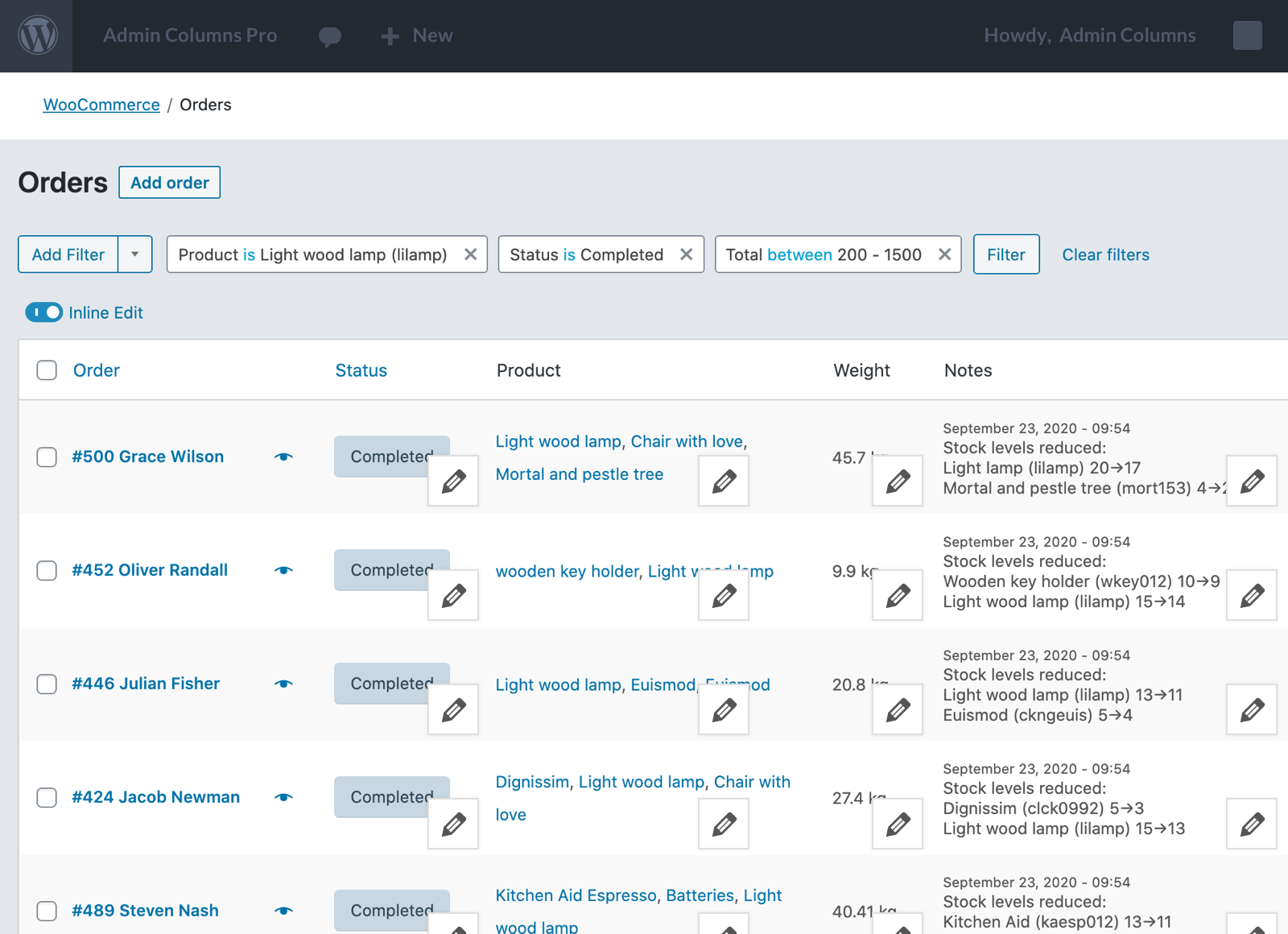 Customer Management & Insights
Everything about your customers in a single place. Making it easy for you and your team to find, filter and make updates to your customers. Start managing them with ease!
Display customer data you actually need
Find customers
Make quick changes to customers
..or make changes in bulk
Export customers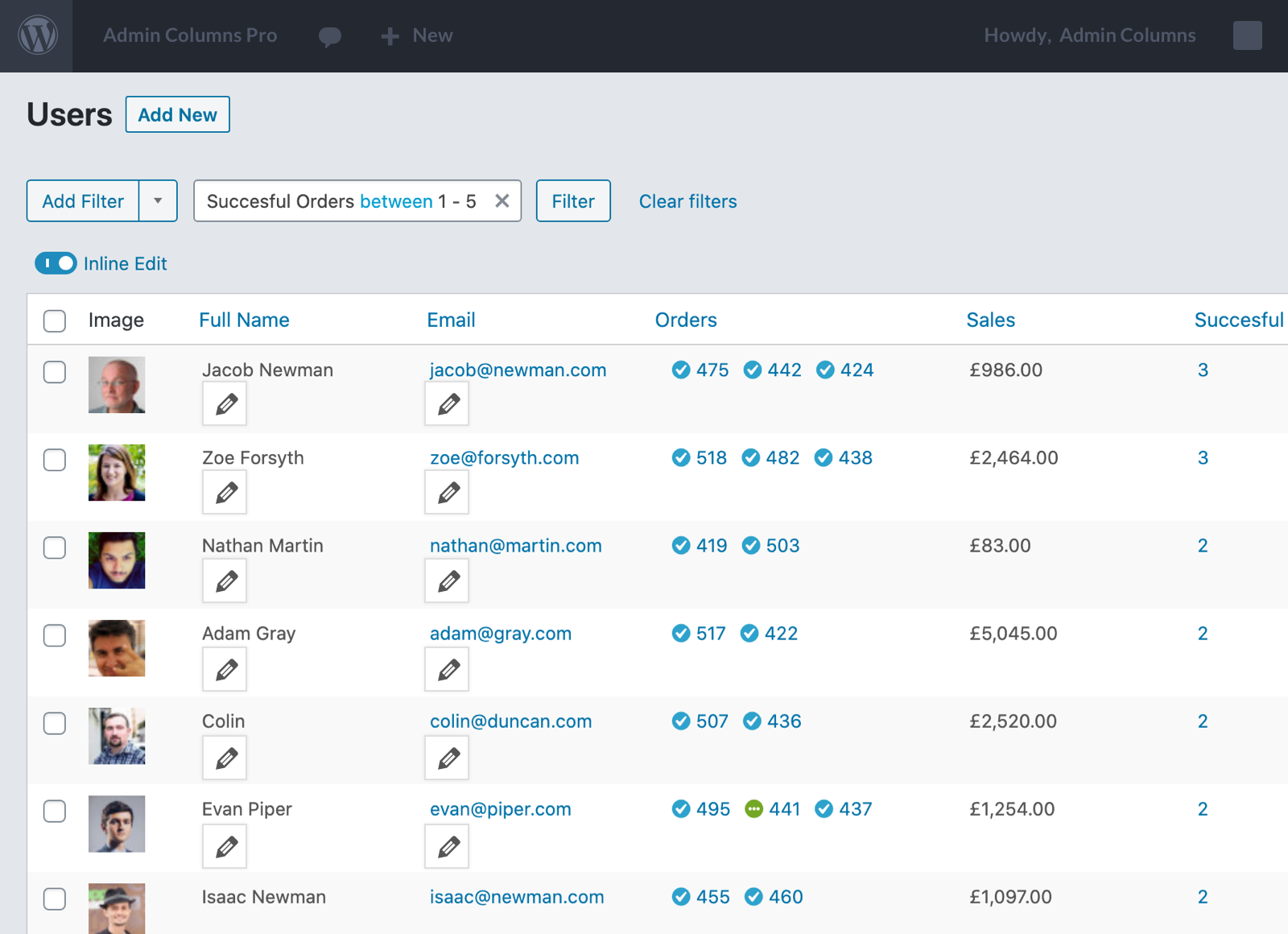 Better Product Management for WooCommerce
Find & Filter Products
Keep a clear sight of the updates your products need and prevent getting lost. The more products you add the harder it get's to keep things organized. Let us lend you a hand.
Filter products on any property
Save filtered segments
Sort products
Set sorting and filter defaults
Share filtered segment with other users
Quick & Bulk edit products
Update your content quickly using our Inline Edit feature, work directly from the product overview. No need to open individual product pages.
Want to update in bulk? Select the relevant product(s) and attribute(s) that require an update. Update the values and save. Combined with filtering your can easily select the set of records that require an update.
No record limit
Product properties & attributes
Custom data fields
Product variations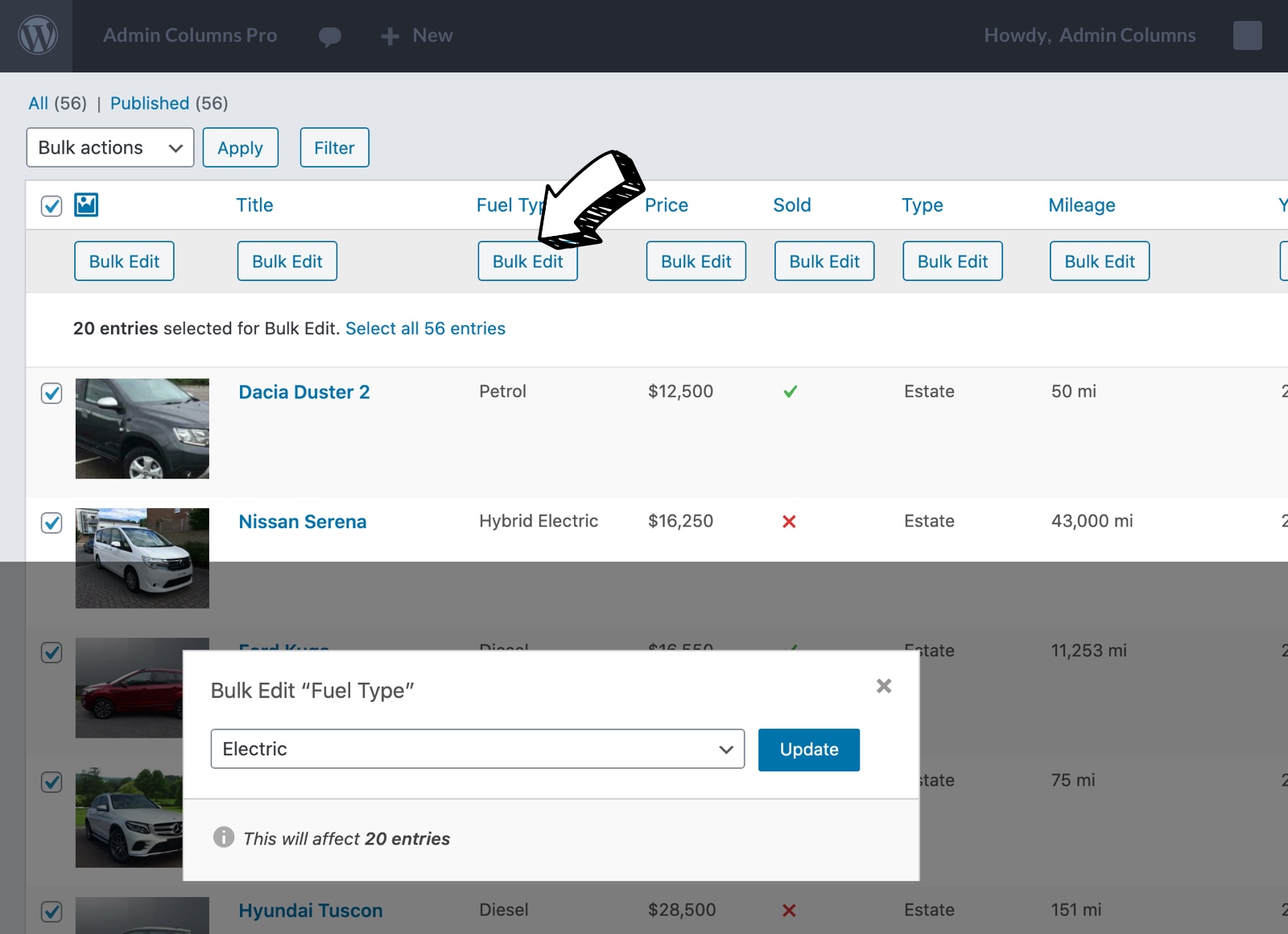 Price Update Wizard
Update your prices in the blink of an eye with the pricing wizard.
Combined with filtering you easily select the products that require an update.
Increase, Decrease, Set new
Update based on a percentage or a fixed value
Optional rounding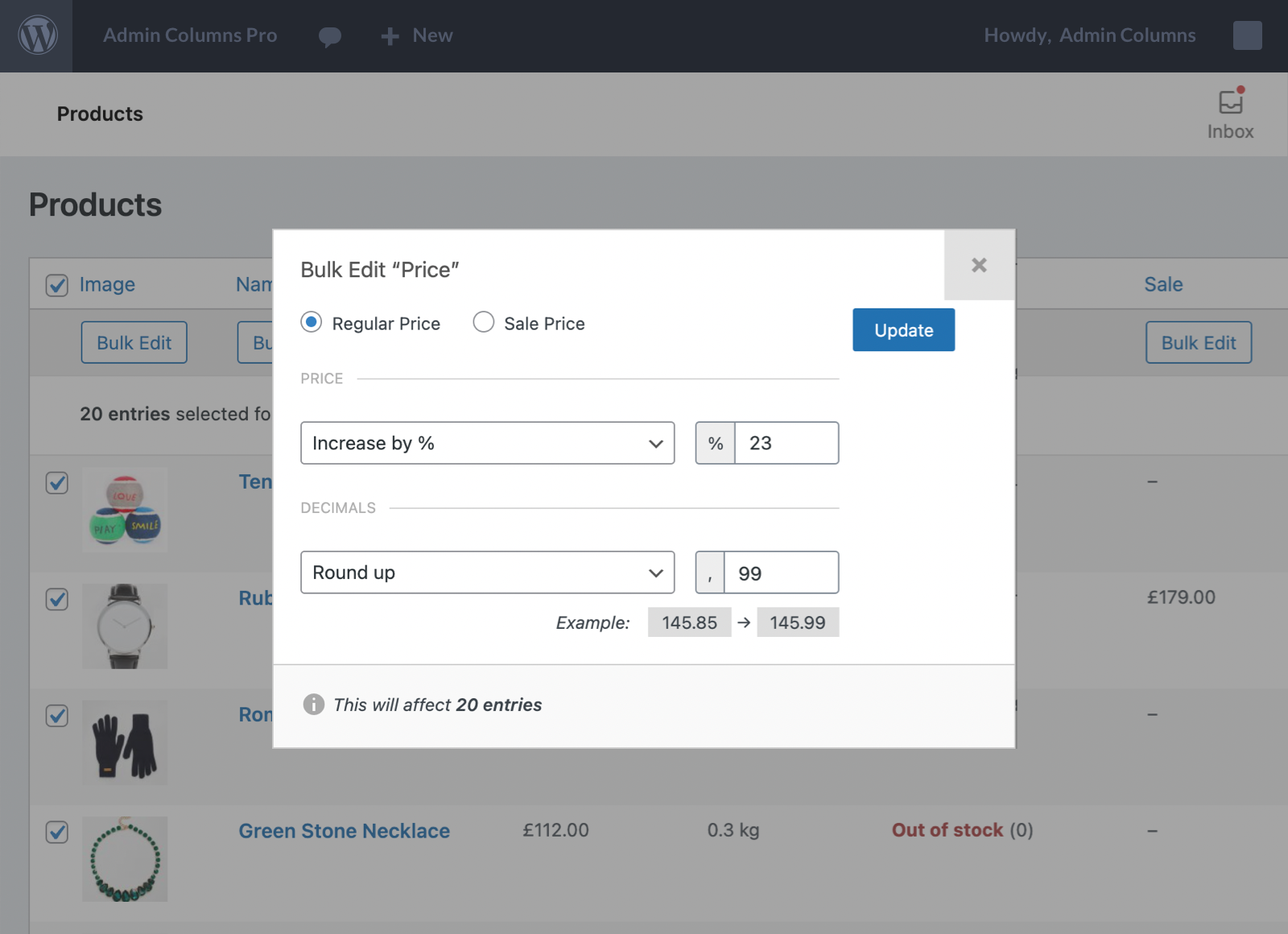 Sale Wizard
Got a sale coming up use the Sale Wizard for quick sale configuration.
Set sale prices based on regular prices or new prices
Update prices based on a percentage or a fixed value
Optional Decimals rounding
Optional Sale scheduling
Got an active sale that's running out of control? Easily clear all Sale prices to end your sale.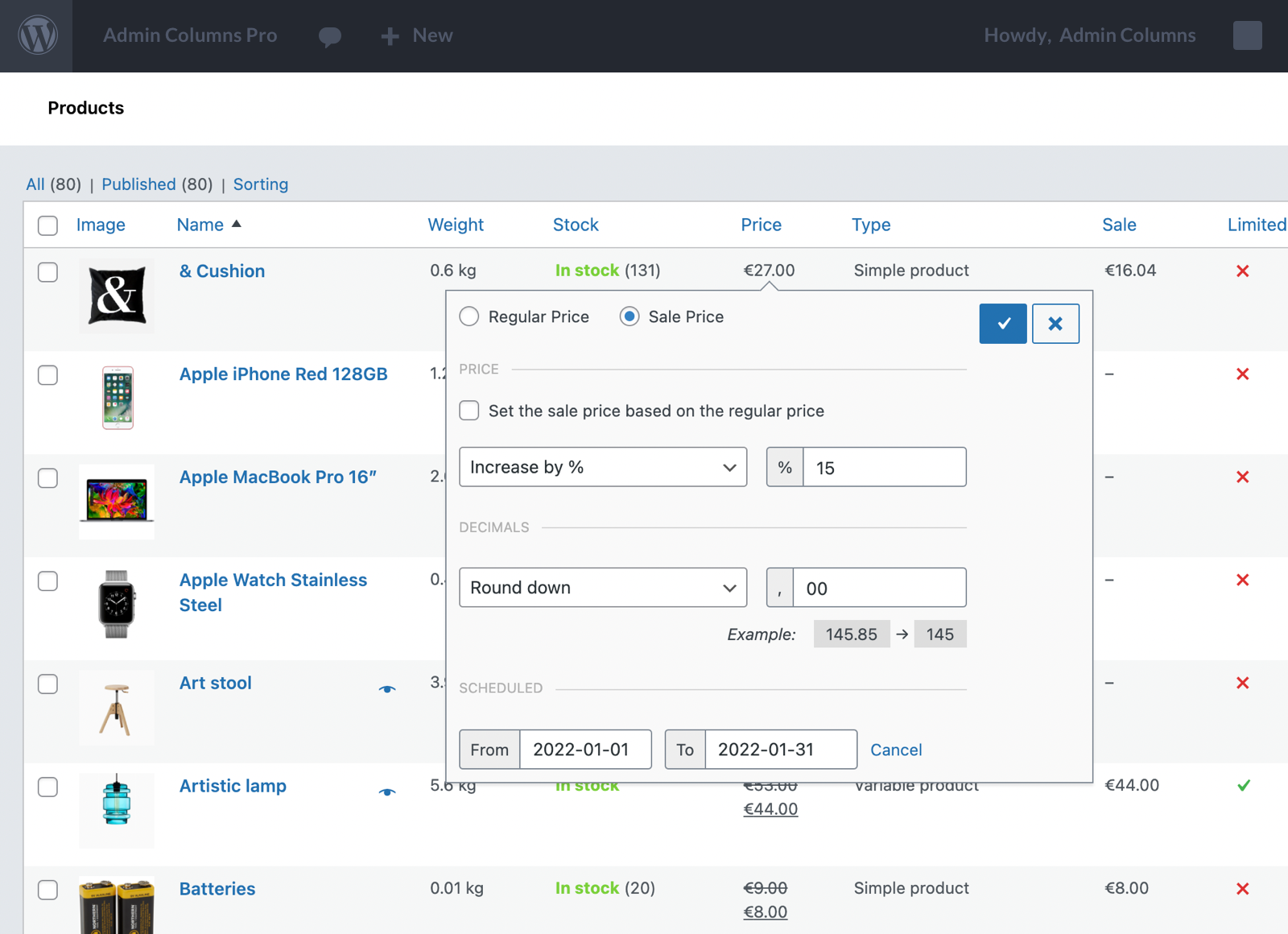 Customize Products Dashboard
With the Admin Columns WooCommerce add-on, you have all the crucial information at hand.
Display 'Product attributes', 'Stock status', or any (product) information to your overview
Hide unused product information, like 'Featured' or 'Date' to keep your overview clear
Change the column width
Hide default WordPress clutter you don't need
You get the keys to start working with WooCommerce the way you want. Are you selling digital products? Hide the product information related to physical products.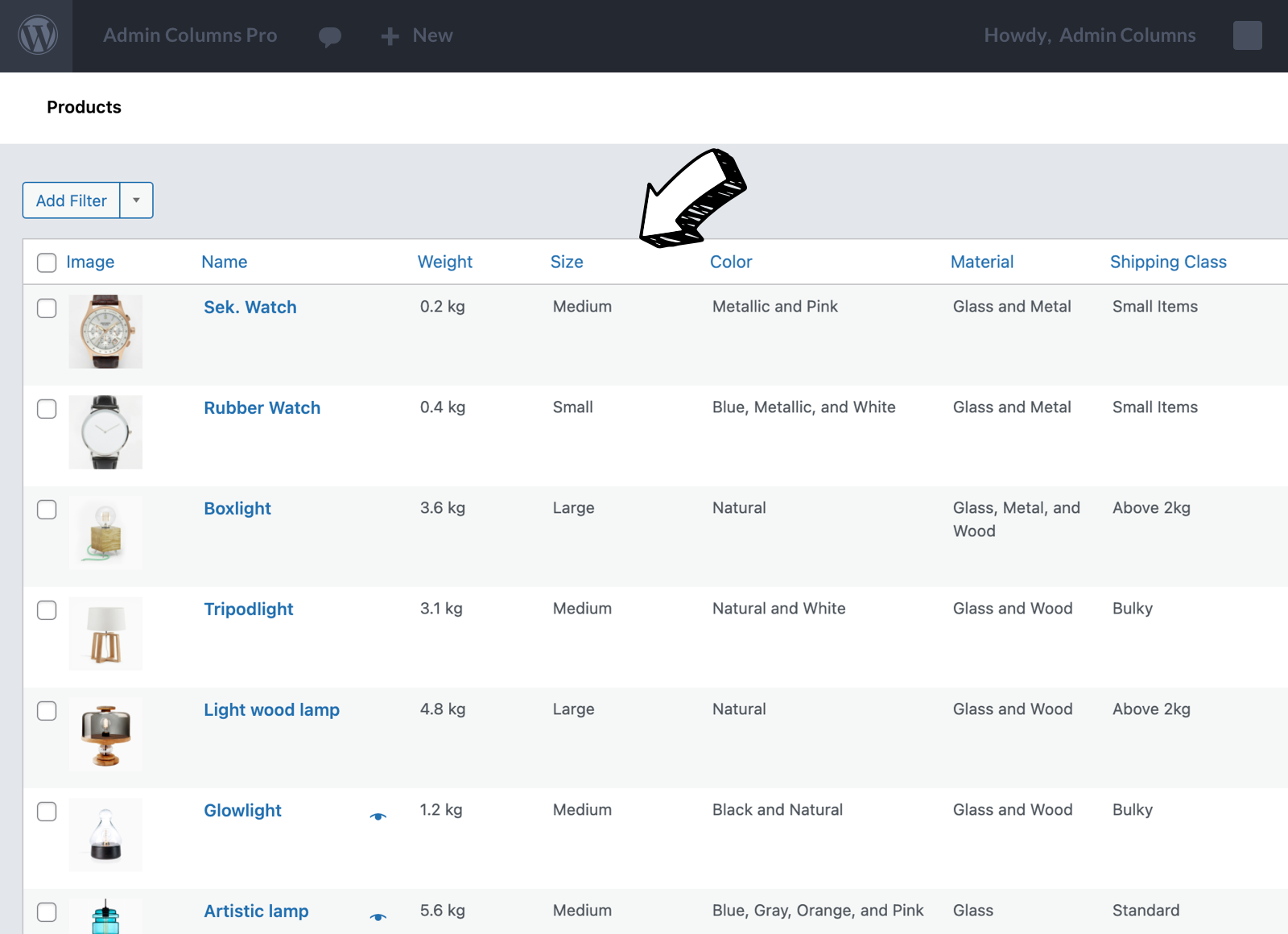 Create multiple overviews
You probably have your own workflow for how you manage your products. Save your column sets tailored to your need/task.
E.g. Adding products requires different columns than handling your stock or improving your SEO.
Save your filters for easy access to your products for example: "High turnover products", "Low on stock", "Discounted" or "No image". Got your personal filters, no problem filters can be public or private.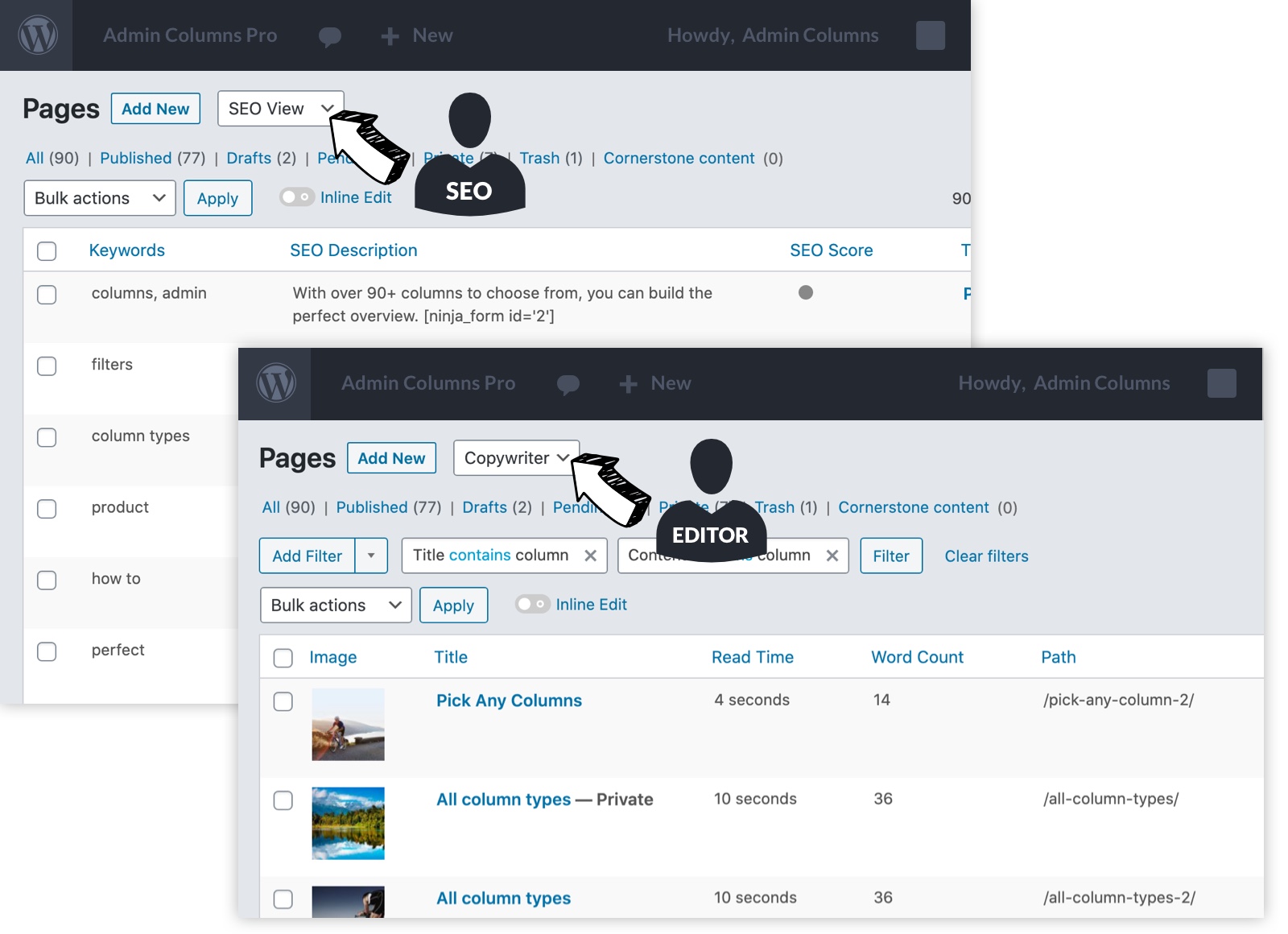 Admin Columns PRO version makes working with WooCommerce a breeze.
Efficient Order Management for WooCommerce
Filter & Segment Orders
The perfect orders dashboard. Find orders quick and easy!
Filter orders on any property
Save filtered segments
Sort orders
Set sorting and filter defaults
Share filtered segment with other users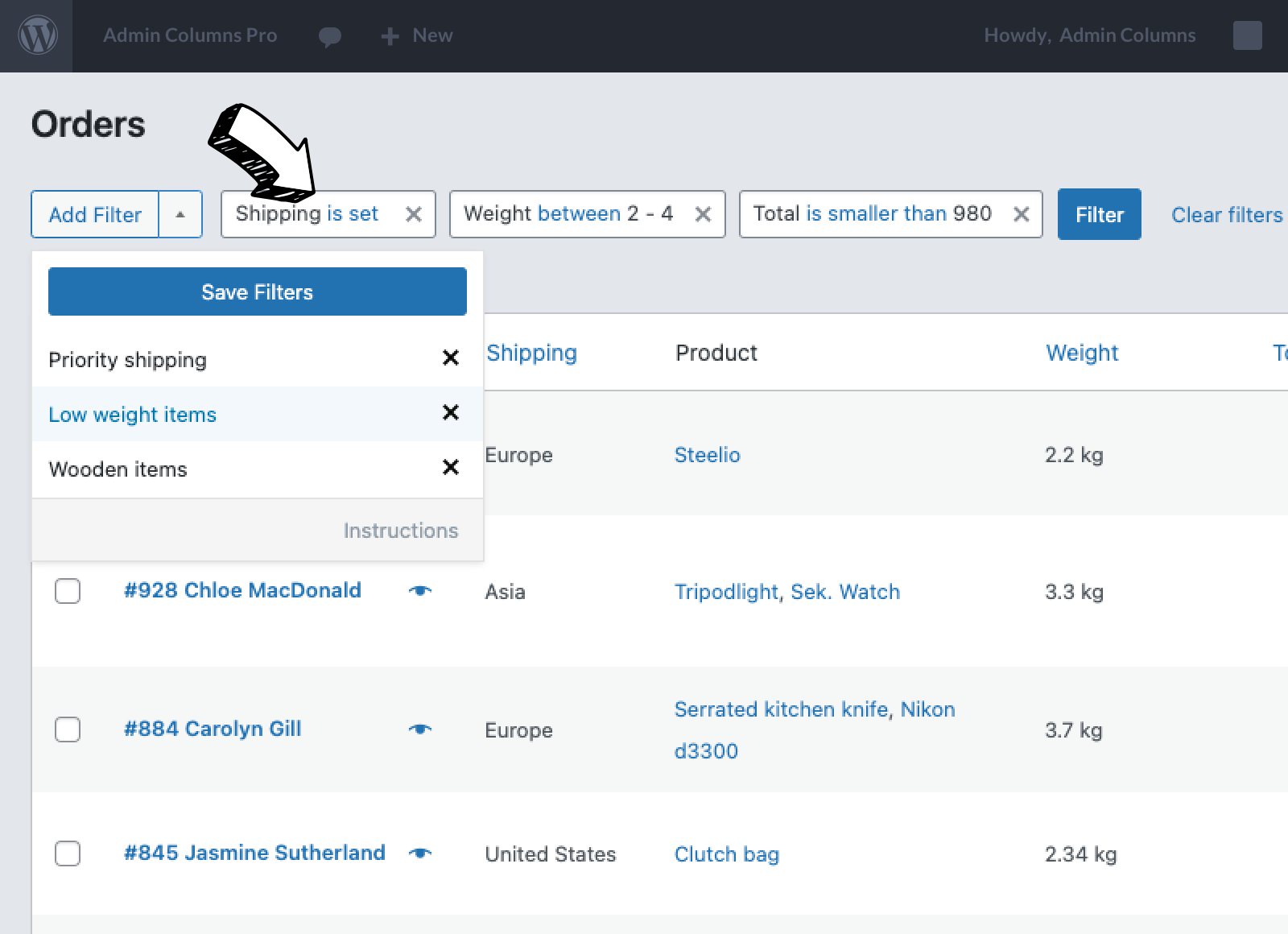 Easily Process Orders
Easily handle your orders from a single overview, with easy access to your order notes.
Available soon.
Direct insight in your latest note
Easily update your notes
Filter on relevant notes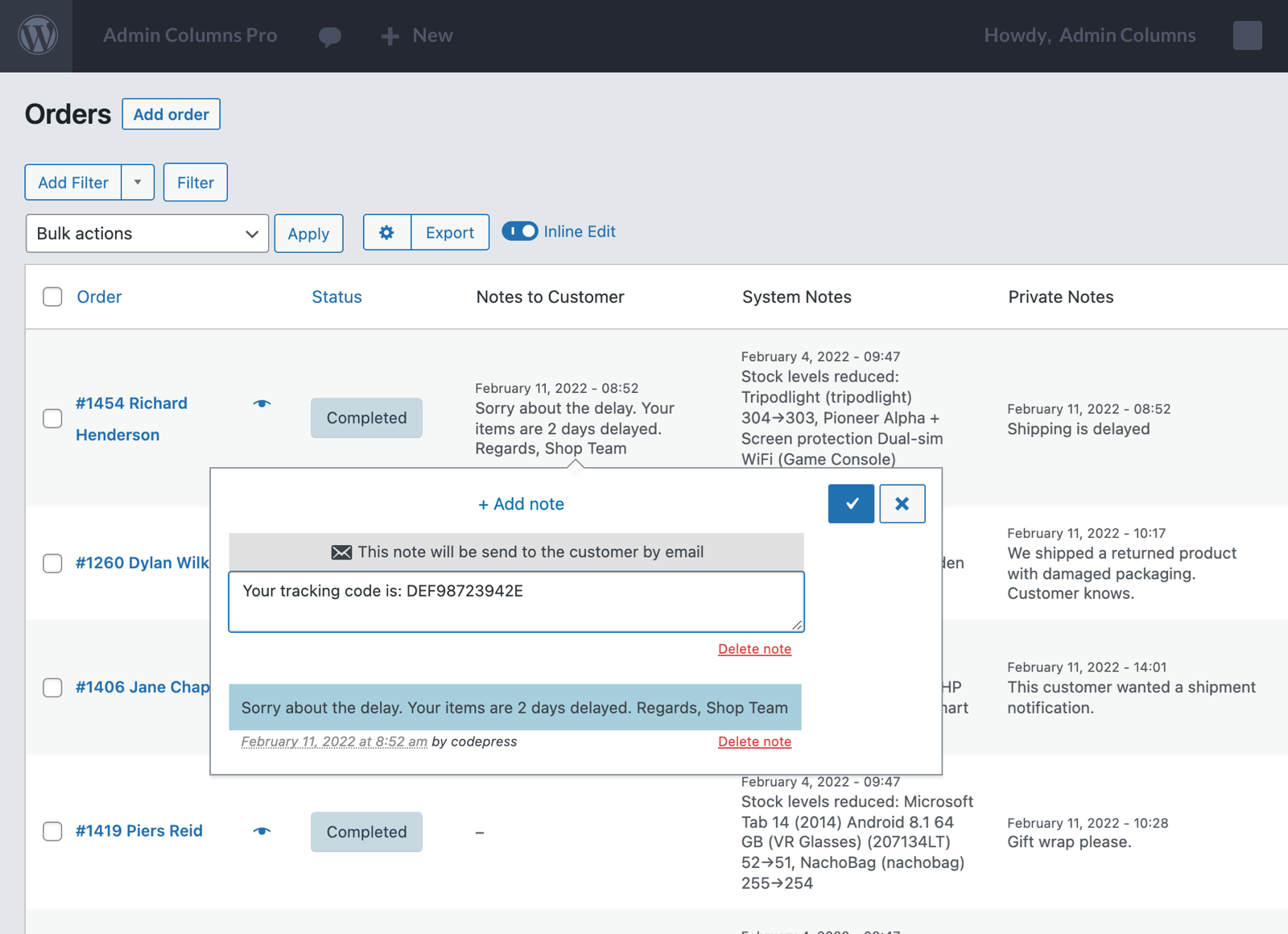 Better Customer Insights for WooCommerce
Export Customers to CSV
The reason to export customers is usually the need to import them into other software that is not connected with WordPress. Instantly export your data in CSV. CSV (Comma-separated values) is one of the most well-supported ways to export data. Slice and dice your data by filtering your data before exporting.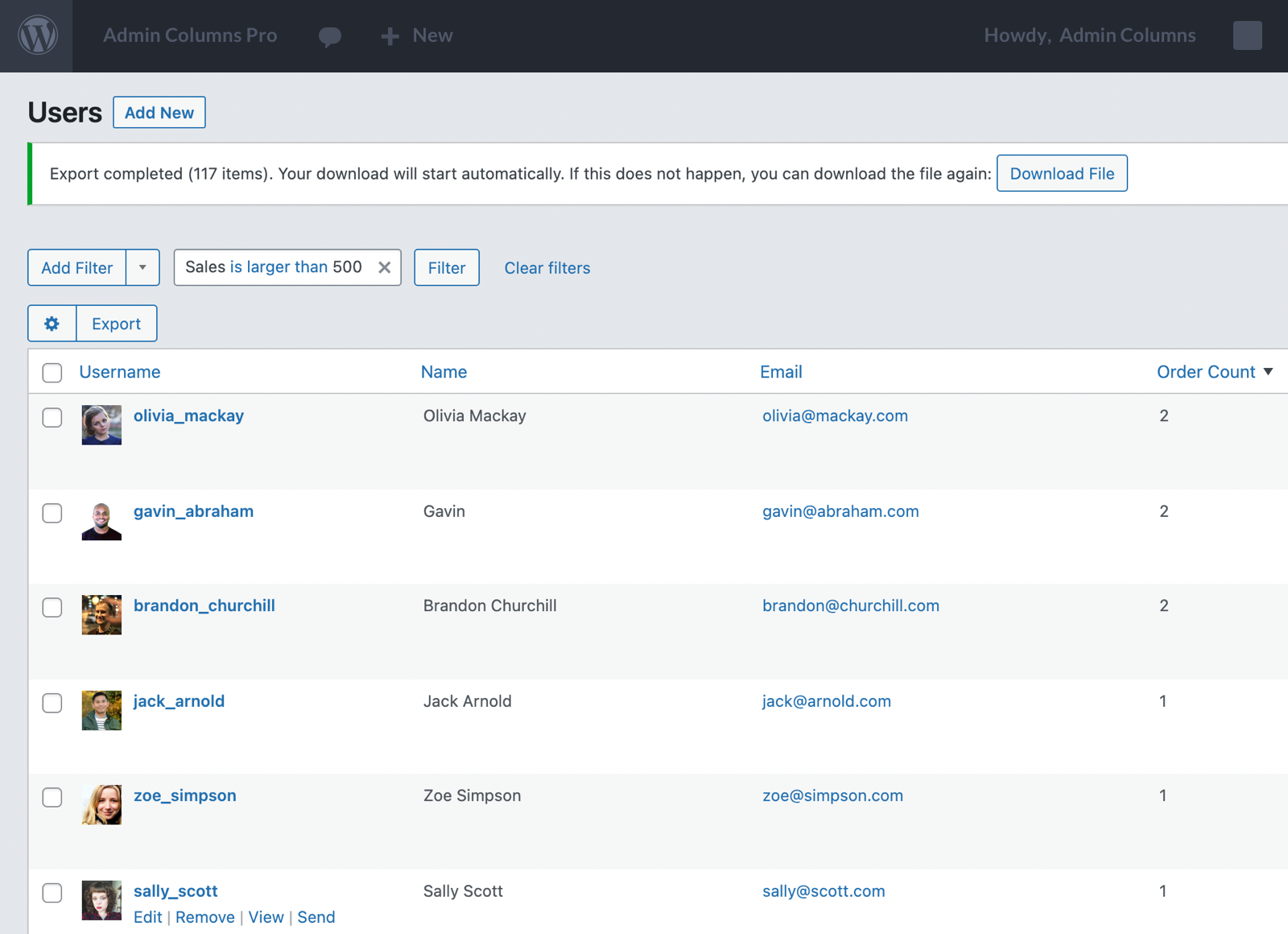 Quick and Bulk edit customers
Easily update your customer attributes to make sure that your customer base is up-to-date. Whether you make your changes in bulk or with the inline editor you will save yourself a lot of time.