Release 5.5: Pre-applied Filters
First, there was Smart Filtering. After that, we introduced our Saved Filters feature that allows you to store the used filters and sorting preferences for later use. After multiple requests to make it possible to set default filters for a column set, we released a brand new feature: Pre-applied Filters!
How can pre-applied filters help me?
Let's take the following use case: you're a shop owner and you want to check all products in a specific category that are almost out of stock on a daily basis. With the proper columns being available on the list page, you can use Smart Filtering to filter all products for a specific category that are low on stock. Since you want to have a look at this screen every day, you can save the filters with our Saved Filters feature and select the saved filters every day when you visit the product overview.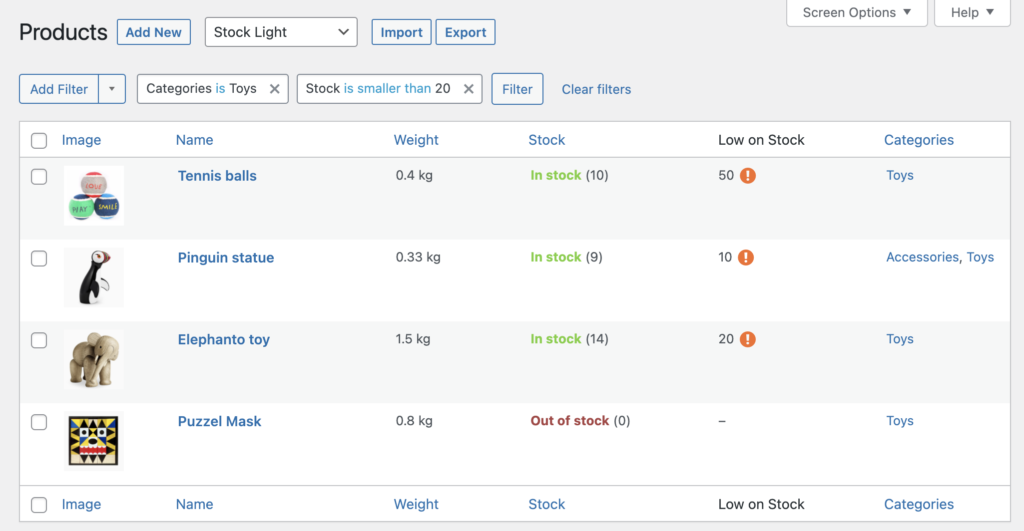 Now imagine that this is the only task you'll do every day. It would be much easier when you visit the page, all filters are already selected without having to select the saved filters from the drop-down list every time you visit the page. This is where pre-applied filters will come to the rescue.
How to set up pre-applied filters?
In order to start using the pre-applied filters feature, you'll need to have at least one saved filter that is available for all users. Once you've set up the page with the desired filters, click on the arrow next to the 'Add Filter' button to save the filters. Make sure to check the box for making it available for all users.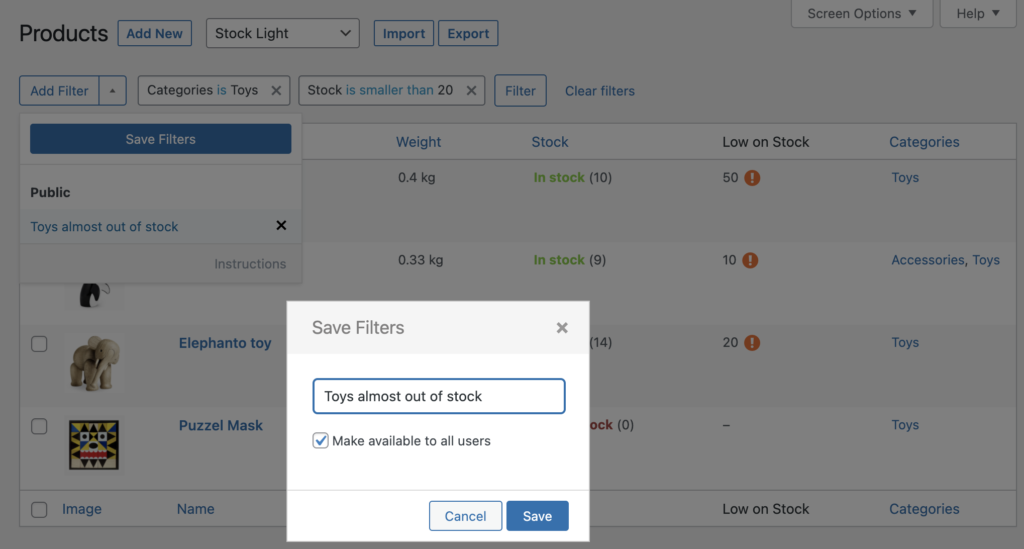 Now that you have a globally available 'saved filter', you can go to the settings page for this column set. Select the newly created saved filter from the list and save the page.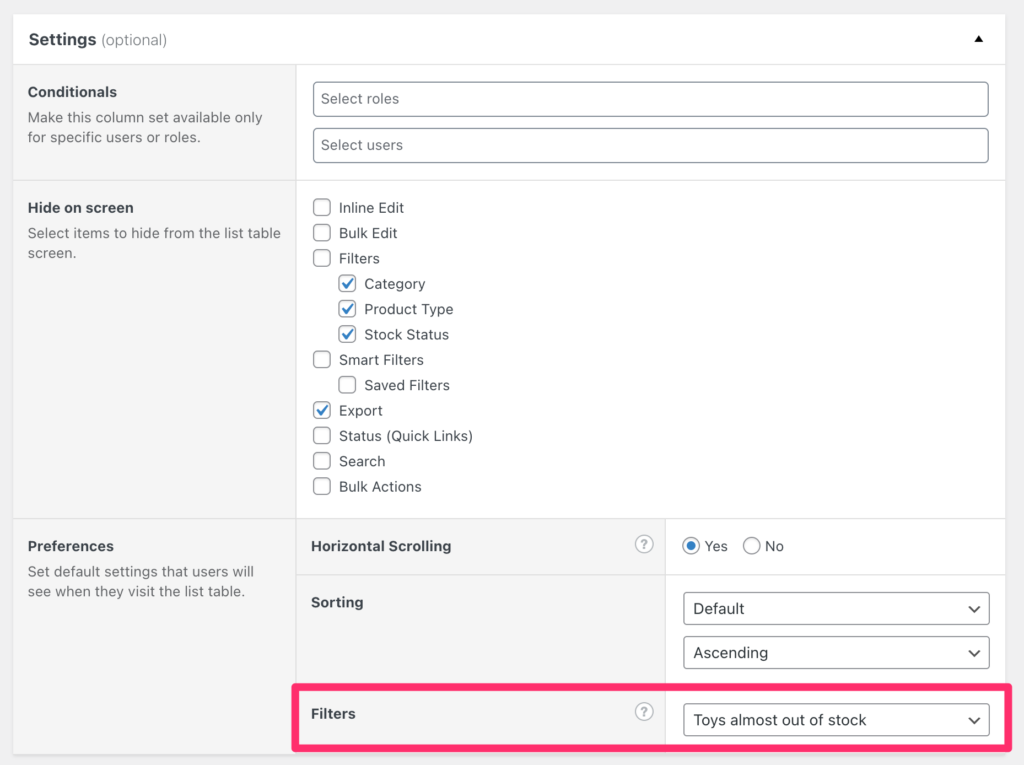 Next time that you open the Products list table, all filters will already be selected for you, neat!
Read more about how to used Saved Filters.
What's next?
We're currently working on some of our integrations and even got a brand new integration coming up. It is one of the most requested integrations so I'm happy to announce our upcoming integration for the form management tool: Gravity Forms. We need to perform some final tests before we will release it, but expect this integration to be available in the next couple of weeks/days. If you can't wait, just ping us and we'll be more than happy to send you the latest Release Candidate.