Release 5.7: Column Resizer and WooCommerce Order Notes
We're very excited to share our latest features that will help you in your day-to-day work! It can be difficult to set columns to a width that displays it's content in a way that is easy on your eyes. Now you can set and change the width of any column in a way that is easy and intuitive. These settings are stored per user, so you can tailor the width to your personal taste.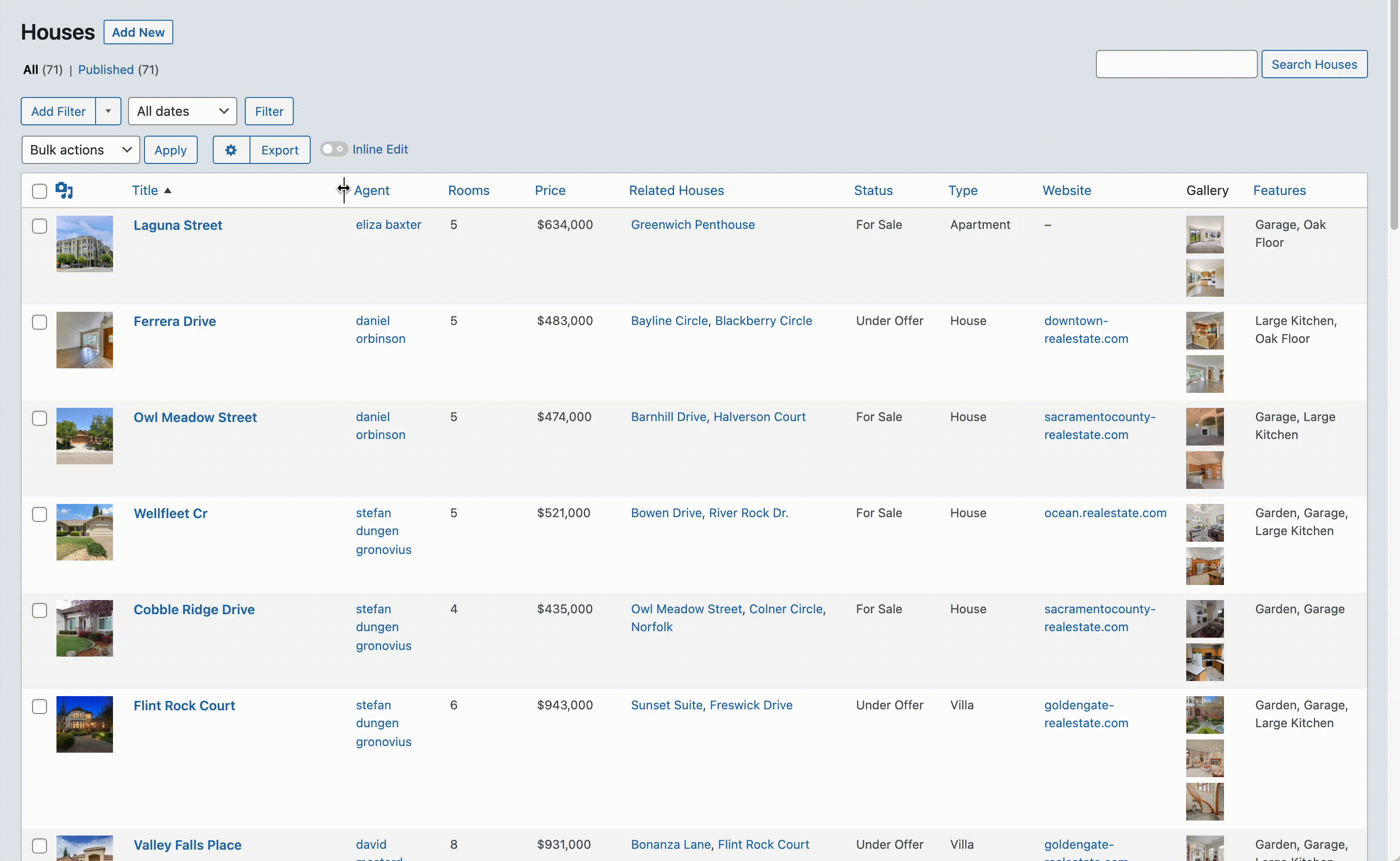 How to use the column width resizer.
By default Column resizing is on, so you should be able to use it out of the box. Just place your mouse near the edge column heading and once you see the pointer change to 'resize', you can drag it to a new desired size.
Don't fancy the resizer? Turn it off on the settings page in the 'Hide on screen' section.
Reset the default
Did you mess things up? No worries. Open the 'Screen Options' tab under the 'Resize Columns' section click 'Reset column widths'.
Set as default (admin only)
As an admin you can set a default width for the columns, all users get this width as their new default.
Documentation: How to use the Column Resizer
Order Notes for WooCommerce
(WooCommerce integration 3.7)
Another new column type we've added is for working with WooCommerce Order Notes.
As you might know, there are three types of notes (Private, Customer, and System) and they all have their specific characteristics. We'll briefly show you the differences. On the new Order Notes column you can set if you want to see a specific note type or all notes combined. You can either display the count of notes or the latest note.
System Notes
These notes are automatically generated. Typically you will find notifications about stock levels and order statuses being updated. These notes are not editable, however, you can view the notes and have the option to remove specific notes.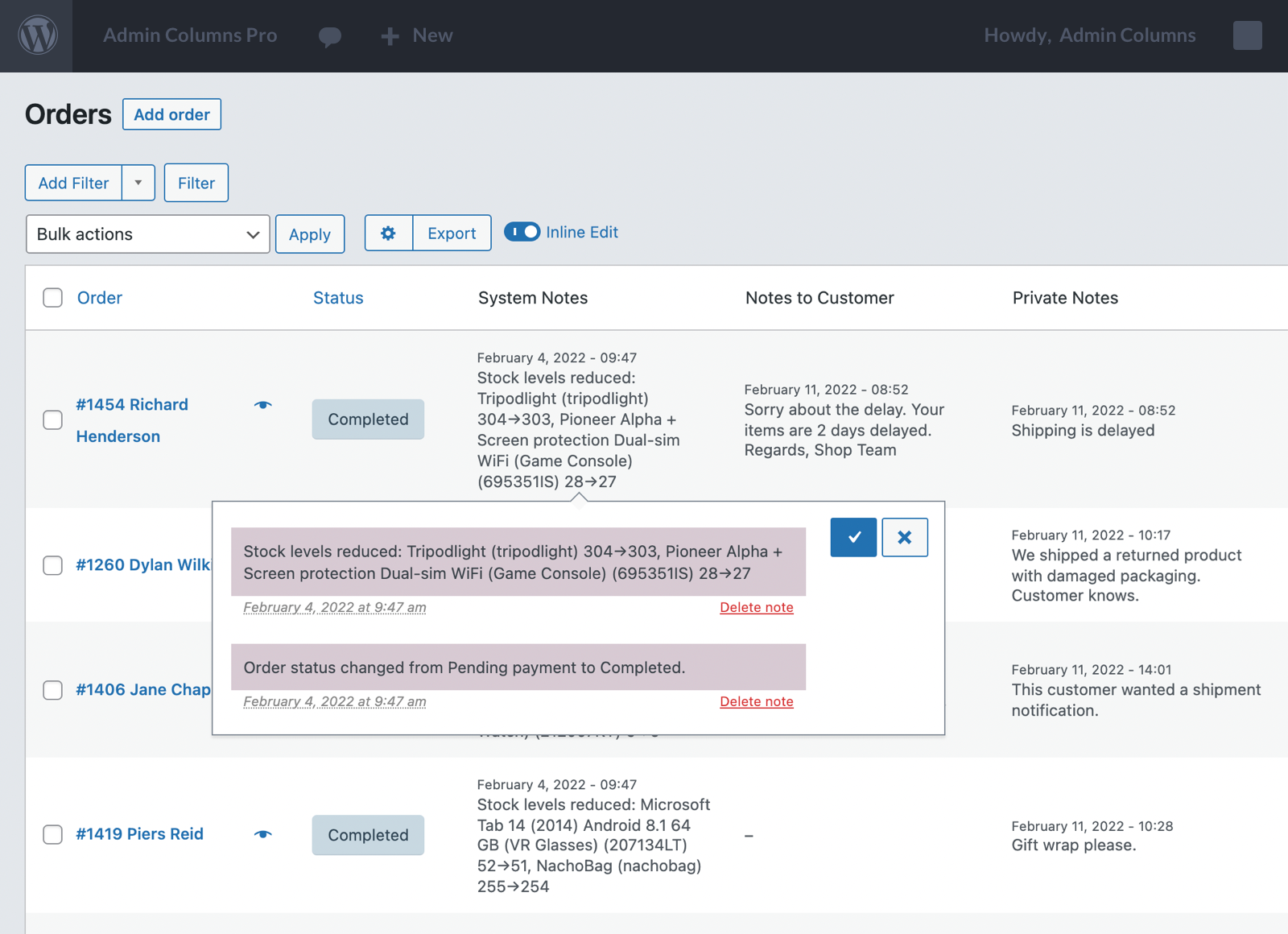 Customer Notes
These notes are sent to the customer. You can create new notes, review and remove specific notes. A new note will result in an email to the customer and will contain the comment from the note.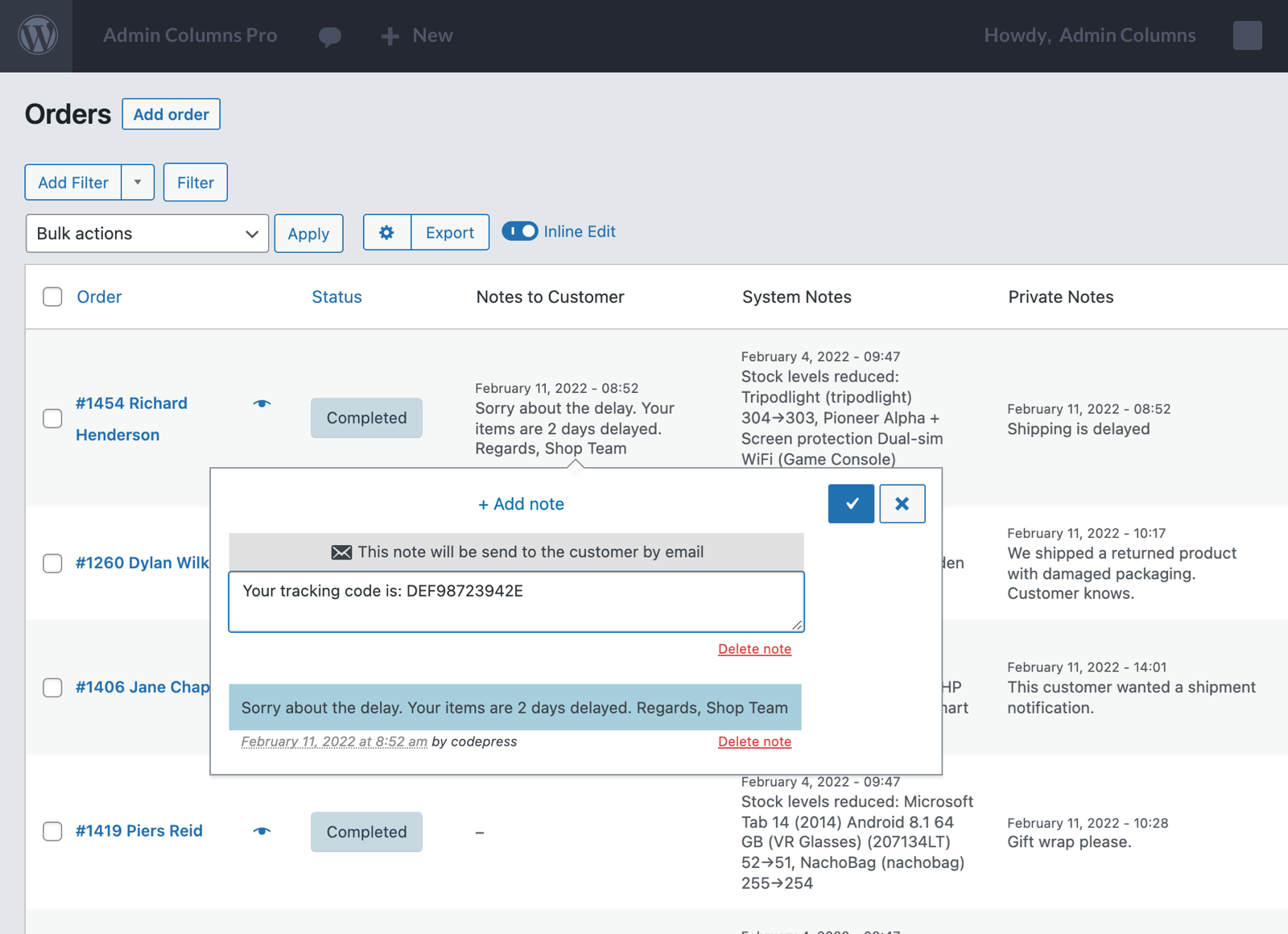 Private Notes
These notes are internal (and do not trigger an email to the customer). You can create, review, update and remove these specific notes.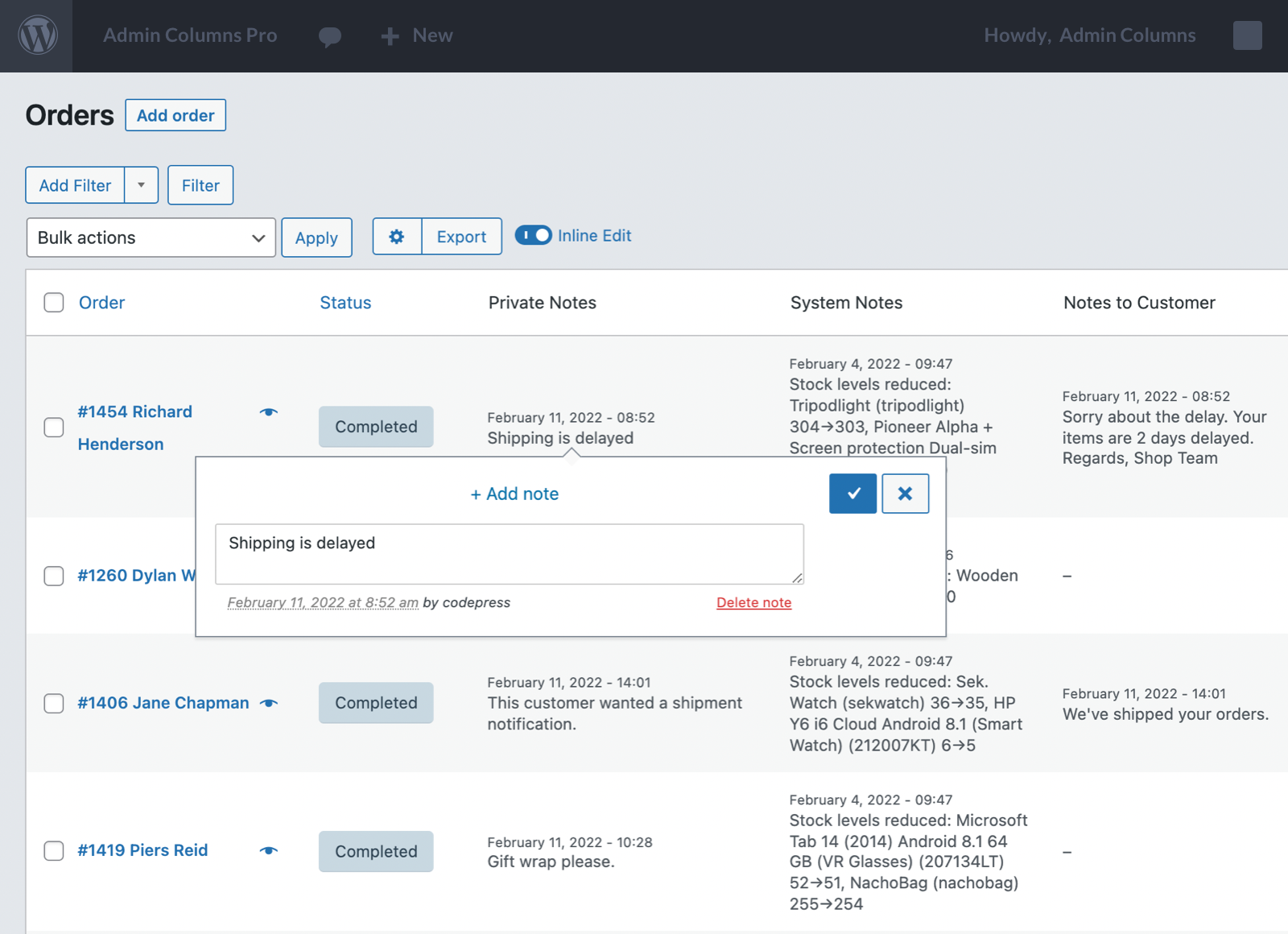 What are your thoughts?
That's it for now. We love to hear your thoughts in the comments.