Admin Columns Pro 3.3
Some great new features with this release. Inline editing support for Users ánd Media. You will be able to use inline editing for not only standard fields but also most of the add custom columns, including custom fields. And of course Advanced Custom Field columns!
Editable Media columns
Media columns are now editable, which will allow you to edit all media fields quickly and easily. Take the alt-tag for example, you never find the time to add them. Now you can add them quickly and start improving your image SEO. All other media fields are editable as well, like captions and titles.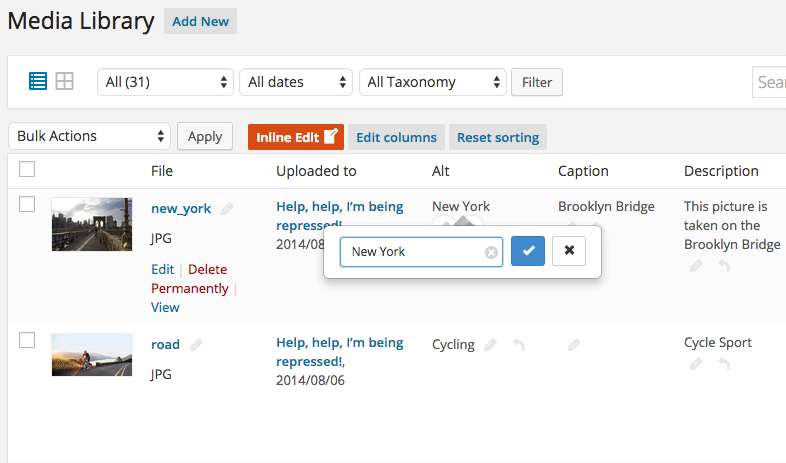 Editable User columns
Editable user columns have arrived. All user fields are editable with this release. This will a big time saver for when you're editing your users and quickly want to change usernames, roles, emails or even custom metadata.

Last Modified Author column added
With this new column you can display the Post's last modified author. This column is sortable and filterable.

---