Admin Columns Pro Announcement
It's time. We're ready. WordPress is ready. It's time for a change. However, we're not here to provide change. We're here to provide awesomeness.
Having reached the milestone of 100,000 downloads for Admin Columns last month, we're ready to offer the WordPress community a brand new Admin Columns. An Admin Columns that will blow you away. Admin Columns Pro.
Admin Columns Pro offers a drag-and-drop interface for managing and organizing the columns displayed in your posts, users and taxonomy overviews in the WordPress admin panel. Featuring more than 90 column types, we make sure that your admin overview pages are perfect. But that's not all… Oh no, far from it!

Filtering and sorting
Viewing your content is one thing — granted, a thing Admin Columns Pro does greatly — but managing it is another. Admin Columns Pro features sorting and filtering of columns, allowing you to find the content you're looking for in the blink of an eye. Whether it's sorting a list of real estate objects by a "Price" custom field or filtering a list of posts by author, Admin Columns Pro has it all.
Inline editing
One of the major new features Admin Columns Pro offers is inline editing. Enabling this feature for a column allows you to edit post data directly from the posts overview. And we're not talking about just editing some basic info: we're talking custom fields, taxonomies, featured images, and much more! And on top of that, we're offering full Advanced Custom Fields integration, allowing you to display your ACF fields in the posts overview in seconds!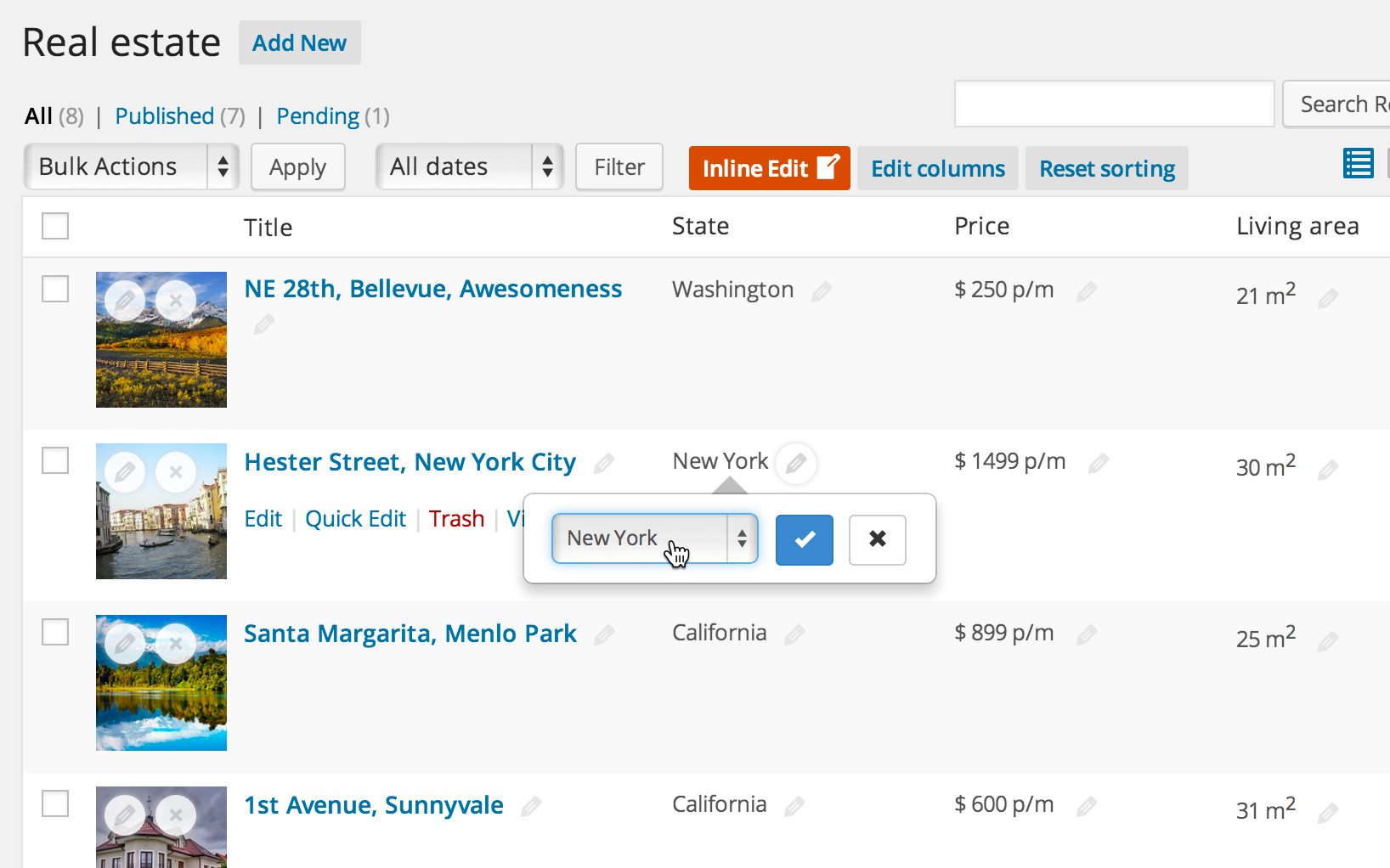 Pricing & Purchase
Admin Columns Pro comes in thee different licenses: the personal license, for a single site; the business license, with a maximum of 6 installs and — the King of all licenses — the developer license, offering a maximum of 25 installs, direct email support and a set of external plugin integration add-ons, allowing you to easily display Advanced Custom Fields columns in your posts overview.
If you're still not convinced, why not take a look at all the features and see for yourself what makes Admin Columns Pro a must-have plugin?