25% discount on any license
150,000+
sites using Admin Columns
Organise, find and update WordPress content in seconds with Admin Columns. Save time and boost your productivity!
WITHOUT Admin Columns
Overviews show little content
Limited sorting and filtering
Limited search
Limited editing
Limited export
Admin Columns ENABLED
Display relevant content
Sort and Filter content
Find content quickly
Edit content directly
Bulk Edit content directly
Export content
Create the Perfect Overview for Your Content
Fully customize your WordPress list table. Add your important content to them by drag and dropping in columns - no coding needed.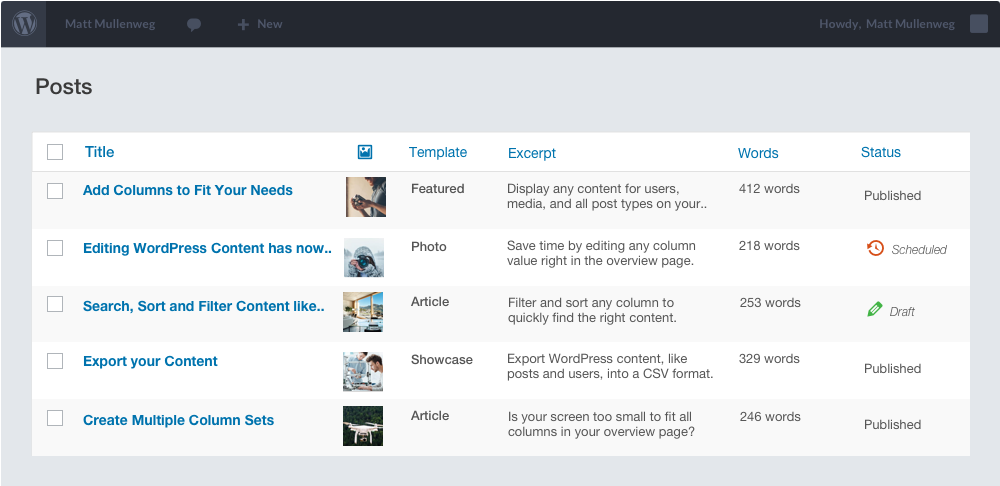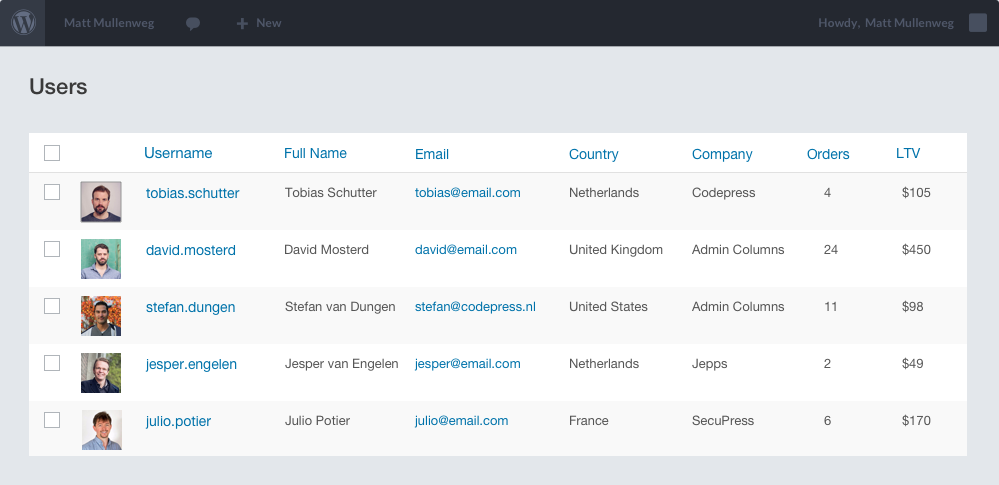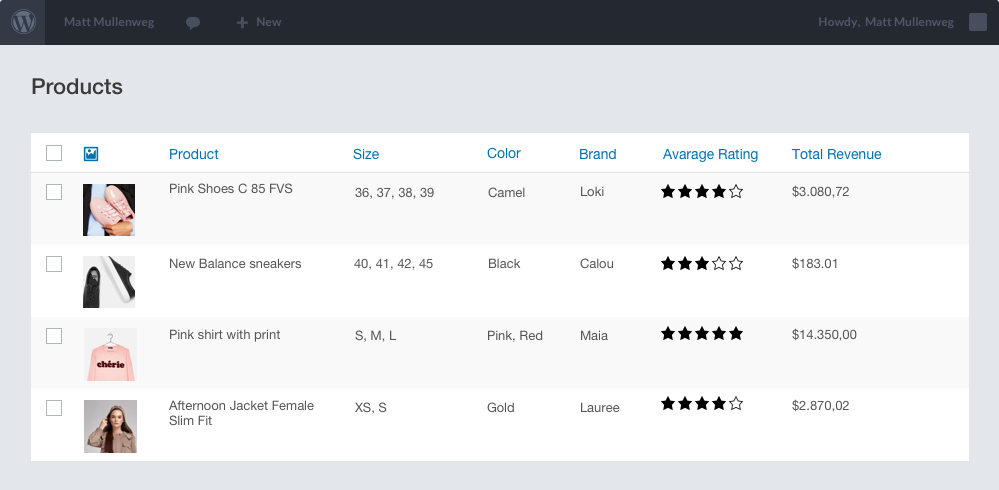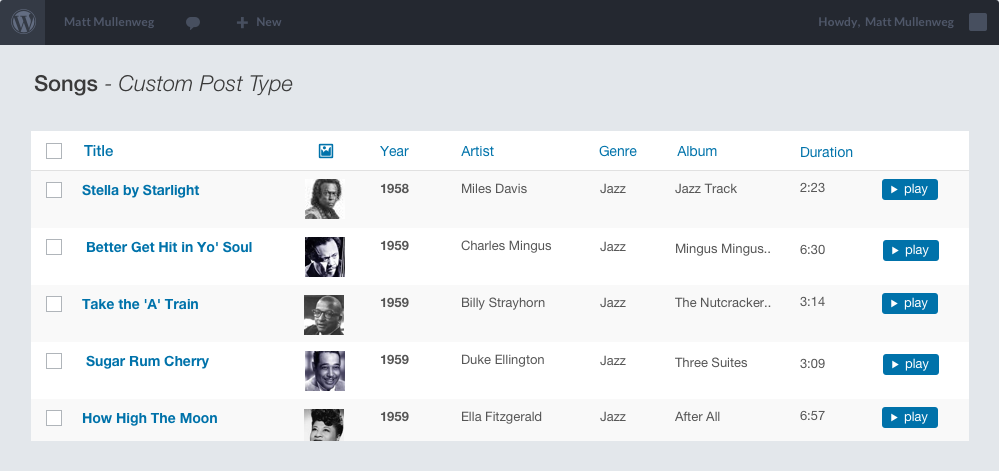 Find Any WordPress Content
Searching WordPress content has never been easier. Any content can be sorted, filtered and searched.
Editing WordPress Content has Never Been Easier
Edit your content without opening each post - directly from the overview.
Inline Editing
Inline editing allows you to quickly change single pieces of content.
Bulk Editing
Bulk editing can update all your content at once.
Export your WordPress Content to CSV
Create your own custom exports of your WordPress content in a CSV format. You can export a custom selection by filtering and sorting your content first - works on all overviews.
Other great Features
Content Management becomes a whole lot easier with Admin Columns Pro
Add-ons
100% compatible with the most popular plugins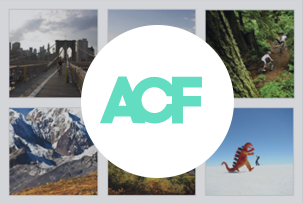 Advanced Custom Fields
Admin Columns fully integrates with Advanced Custom Fields (ACF). Allowing you to display, bulk edit, filter and search any acf field from within the list table!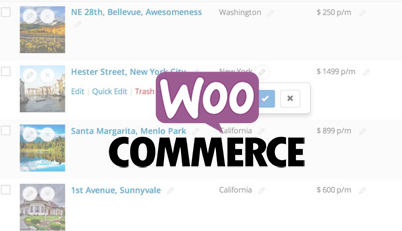 WooCommerce
We offer a kick-ass add-on for WooCommerce that adds additional WooCommerce columns to your product, order and coupon overview pages so that you have complete control over your online shop.
Learn More
Happy Users of Admin Columns
1500+ reviews with a 5 star rating
We recently redesigned our ACF documentation and faced a painful task; Update the categories, content and meta for over 100 posts! Admin Columns Pro is a super intuitive life saver! A few clicks later, we were filtering and editing content directly from the columns! Thanks for saving us from the dreaded hours of loading all those edit pages!
Admin Columns is one of those plugins that you enjoy using and coming up with new use cases for. Excellent both for client work and for personal blogs, it makes it easy to present information in a better way in the WordPress backend. Above all, the plugin is built and supported by a team of talented developers and genuinely good people.
If you want to save more time when building a client's website, just use Admin Columns Pro. It's so easy to add useful filterable columns, you'll regret the old days, coding each column in your theme files. Are you using ACF? So you need to add Admin Columns too, because all your ACF field can easily be added to each of your custom post types pages. Are you using WooCommerce too? What an awesome feature to edit the columns content inline. Did I say "for your client's website"? Let me laugh, I'm using it for my own website Secupress!
Join 150,000+ websites
Admin Columns is used worldwide by Top Brands