WP Engine Recommended Plugin
WP Engine has selected Admin Columns Pro as a recommended plugin (of all those many thousands of plugins out there).
And that is pretty awesome, as WP Engine is not just any hosting company. They are specialists when it comes to WordPress hosting. 5% of the online world visits at least one sites on WP Engine each day. Over 70.000 customers in 120 countries hosting trust them to make sure their website is fast, secure and available 24/7. That's why we are pretty excited that we were selected to be a recommended plugin.
Why we are selected
We try to be a great plugin that adds value, but we wanted to know why WP Engine felt the same way:
"Admin Columns Pro (ACP) solves a common problem in an elegant way. With a wide range of skill levels across our customer-base, ACP provides a low barrier of entry for new users while exposing an advanced feature set historically only available to software developers. ACP follows WordPress best practices and integrates in a way that feels native to WordPress. Additionally, the team at ACP stays on top of ensuring compatibility with the latest versions of WordPress, has an outstanding rating in the WordPress.org plugin repository and actively supports their product." – Steven Word, WP Engine WordPress Core Engineer
So there you have it. We have yet to give this badge a more permanent place, but for now, this is the proof: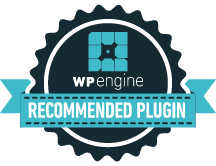 Admin Columns Pro is a WP Engine Recommended Plugin
PS. WP Engine gave us a coupon code to share with you: WPE20OFF to get a 20% discount on your first payment.